Gefran Smart Factory solutions
Gefran Smart Factory solutions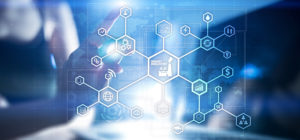 .

.
Smart Factory in the Industry 4.0 era
Industry 4.0 expresses a new vision of the way we produce, where digital technologies play a fundamental role. Smart Factory is one of the definitions of this industrial revolution in which these technologies are radically changing our factories. Among the technologies most involved in this revolution are those that promote energy efficiency, preventive maintenance, interconnection, remote control and data management (Big Data) of production plants.  
Gefran, a leading designer and manufacturer of electronic devices for industrial process control, offers a wide range of solutions to meet the digitization requirements needed in the Smart Factory. Let us take a few examples.
Energy efficiency. Heating is one of the most energy-intensive processes in industry and requires careful control to optimize energy consumption. Gefran's power controllers (GFX-4, GFX4-IR, GTF, GFW) offer a number of features specific to this type of application:
Control of energy used;

Monitoring of the emitted power, with alarm threshold;

Power limitation.
In addition, Gefran controllers are able to manage multiple zones (GFX-4), guaranteeing the balance between different loads thanks to their time sharing function and proprietary heuristic algorithm.
Preventive maintenance. Reducing or even eliminating machine downtime is one of the main goals in a smart factory. The Xtra series power controllers (GTF-Xtra, GFW-Xtra), patented by Gefran, drastically reduce downtime and costs in the event of a fuse failure due to a short circuit. This functionality is guaranteed by the constant monitoring of the current in the loads: in this way the power is instantly reset if the current reaches the preset safety level and the power device is isolated from the load. In applications subject to frequent intermittent overcurrents and short circuits, the Gefran Xtra power controllers (GTF-Xtra, GFW-Xtra) can be programmed to restart automatically when the fault is resolved, thus preventing the plant from stopping completely and keeping the production flow active.
Interconnection. In a smart factory the interconnection guarantees the complete and easy sharing of data between the different factory levels. One of the bases of the interconnection is the availability of data transmission in a standardized way. Today this is ensured by a series of standard communication protocols based on Ethernet technology. Modbus TCP, EtherCAT, PROFINET, Ethernet IP, DeviceNet are a list of communication protocols that Gefran provides in its range of power controllers (GFX-4, GFX4-IR, GFXTERMO4, GFW) and multifunction controllers (2850T, 3850T).
Remote control. It is an increasingly requested and used service that helps, simplifies and speeds up all the operations in the event of an emergency and also of a request for a change in the control of the machine. The new Gefran 2850T and 3850T series multifunction controllers offer complete remote management thanks to a fully graphic remote VNC service. The tool is accessible from different devices (smartphone, tablet, PC) and through different operating systems (Windows, Android, iOS). 
Data management. The ability to acquire, transmit, store and process information (data) about a machine or plant is critical to analyze and optimize a production process. Gefran's 2850T/3850T Multifunction Controllers, in addition to advanced control features and a fully graphical interface and color LCD display, offer data archive management functions that can be continuous or associated with a single run (batch report). The data is stored in an open format (CSV) or encrypted in local memory, or transferred via an Ethernet connection to a company server. Encryption, which is required for some particular processes (e.g. pharmaceutical), guarantees the integrity of the recorded historical data.
A complete and intelligent integration of the individual components, for a Smarter Factory.